BBNaija Maria Biography, Life and Age
BBNaija Maria Biography, Life and Age. Meet Maria Chike Agueze, a housemate in the 2021 big brother show. BBNaija Maria is a bi-racial Nigerian. She was an air hostess before opting for the big brother Naija reality tv show.
Maria Chike Agueze is among the 22 housemates in the Big Brother Naija show. BBNaija Maria described herself as kind-hearted and loving.
BBNaija Maria promised to bring variety and fun to the big brother house; she also promised to spice up the show by making all the boys fall in love with her.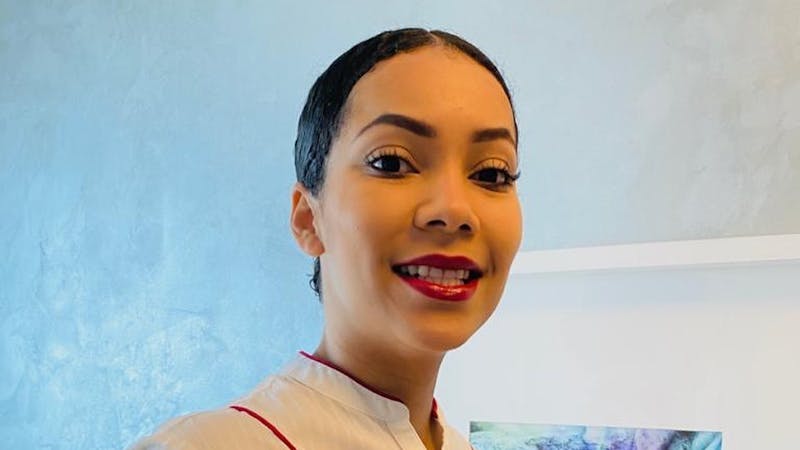 BBNaija 2021 season 6 (Shine ya eye): BBnaija's Maria's biography

| | |
| --- | --- |
| | |
| | |
| | |
| | |
| | |
| | |
Family, early life and background of BBNaija Maria
BBNaija Maria was born in 1992 to a Nigerian father and a white mother; BBNaija Maria is bi-racial but insists she is a regular Nigerian. BBNaija Maria's father originates from Imo state. Thus, she is of Igbo and white descent.
BBNaija Maria grew up with vast experience stretching different continents; she sees herself as an adventurous girl with no dull moment.
BBNaija Maria's education
BBNaija Maria spent most of her adult life in the United Kingdom. BBNaija Maria completed both high school and college education in the UK.
BBNaija Maria secured her high school certificate from Trinity High School, MANCAT college, United kingdom. She also studied at City College, Manchester, where she read performing arts. BBNaija Maria later enrolled in the University of Salford, United Kingdom, where she obtained a B.A. in communication.
BBNaija Maria's career
BBNaija Maria started her adult career while in the United Kingdom. BBNaija Maria was involved in active administrative roles from 2006 to 2012.
In 2006, BBNaija Maria worked in Grosvenor Casinos as the front of house representative, which she held until 2011.
In 2012, BBNaija Maria was an Administrative Assistant in Goderough college, United Kingdom. BBNaija Maria has worked as human resources assistant in KBC financial services, inc.
At some point in her career, BBNaija Maria served as a personal assistant to the Chief executive officer of Deloitte, United Kingdom.
BBNaija Maria worked with Emirates Airlines as an air Hostess. BBNaija Maria later quit her role with Emirates Airline to focus on real estate.
Before joining the big brother Naija show, BBNaija Maria was working as a realtor in Dubai.
BBNaija Maria
BBNaija Maria